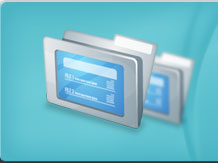 Work
Austin Berkeley is always looking for experienced IT employees and contractors committed to their craft. If you are motivated to develop, apply, and share your expertise, and are looking to work in an environment of like-minded professionals, contact us.
Quick Links
"Simplicity is the ultimate sophistication."
— Leonardo da Vinci
"The reasonable man adapts himself to the world: the unreasonable one persists in trying to adapt the world to himself. Therefore all progress depends on the unreasonable man."
— George Bernard Shaw
Join Us
Contact us today. We have opportunities across a broad range of Information Technology disciplines including:
• Management Consulting
• Enterprise Architecture
• Software Development
• Database Development
• Mobile Applications


• Project Management
• Business & Systems Analysis
• Testing and QA
• System Administration
• Technical Support


• Flash and Flex Animation
• Search Engine Optimization
• User Experience Design
• Website Design
• Web Programming