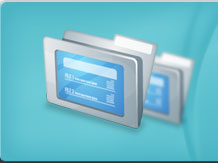 About Us
Austin Berkeley is an Information Technology Consultancy and Systems Integrator providing a full range of capabilities from IT strategy and architecture to development and testing to maintenance and outsourcing.
Quick Links
"Simplicity is the ultimate sophistication."
— Leonardo da Vinci
"The reasonable man adapts himself to the world: the unreasonable one persists in trying to adapt the world to himself. Therefore all progress depends on the unreasonable man."
— George Bernard Shaw
Why Austin Berkeley?
We think that an effective IT partner should provide more than expert advice and assistance. We strive to adopt your goals, your concerns, and your constraints so that we can most effectively deliver the right solution on time and on budget.
Austin Berkeley was founded in 2010 with a focus on providing pragmatic IT consulting services. Our founder, Mike Brower, has been involved in IT, consulting, and software since 1987 — most recently as Managing Principal for IT Consultancy LiquidHub — and has seen what works and what doesn't work. At LiquidHub, First Consulting Group (now CSC), Sungard Asset Management Systems, and Shared Medical (now Cerner), Mike has held positions including Management Consultant, Life Sciences Practice Manager, PMO Lead, Chief Architect, Sales Exec, Data Management Practice Manager, Tech Lead, Project Manager, Business Analyst, Public Sector Practice Lead, and Software Developer.
This diverse experience, along with a motivation toward crafting simple and novel solutions, has spawned a uniquely effective IT Consulting Partner: Austin Berkeley.
Community
We care about what we do, inside and outside the office. Austin Berkeley is committed to giving back to its community, investing a percentage of net revenues in charitable endeavors. We have a strong commitment to corporate citizenship, and we encourage our associates to become involved with, and make a difference through, a variety of community and environmental initiatives.
Most Recent Giving
Evidence Action. Evidence Action scales evidence-based and cost-effective programs to reduce the burden of poverty for hundreds of millions of people. Their approach fills the gap between research about what works and solutions for people in need. They operate in six countries across the globe and positively impact the lives of hundreds of millions every year in a measurable way.
Andrew L. Hicks, Jr. Foundation. The Andrew L. Hicks, Jr. Foundation was established in August, 2010, just a few weeks after Andrew went to live in Heaven. In an effort to further his passion to see opportunities become available to the youth of Chester, the Foundation creates events and programs which bring together Chester children and the West Chester area community.
Several Chester County PA firehouses. We deeply appreciate the brave men and women at our local firehouses!
Previous Giving
One Acre Fund. The One Acre Fund takes a holistic, long-term approach to tackling rural poverty. They offer a complete bundle of services, using a market-based model that helps their organization remain financially sustainable and expand to reach more and more farmers every year. They provide Asset-Based Loans, Delivery, Training, and Market Facilitation.
Helen Keller International. Helen Keller International is dedicated to saving and improving the sight and lives of the world's vulnerable by combating the causes and consequences of blindness, poor health and malnutrition.
Water.org. Water.org has empowered 16 million people with access to safe water and sanitation through affordable financing. Water.org believes that water is the way. To break the cycle of poverty. To protect and save lives. To make a bright future possible for all.
Against Malaria Foundation. The Against Malaria Foundation protects people from malaria by funding nets and ensuring they are distributed and used. They show families where the nets go, and monitor and report their use and impact.
GiveDirectly. GiveDirectly distributes cash transfers to extremely poor families in East Africa using end-to-end electronic monitoring and payment technology. Their process follows four steps: Targeting, Auditing, Transferring, and Follow-up.
Michael J. Fox Foundation. The Michael J. Fox Foundation is dedicated to finding a cure for Parkinson's disease through an aggressively funded research agenda and to ensuring the development of improved therapies for those living with Parkinson's today.
Kiva. Kiva is a non-profit organization with a mission to connect people through lending to alleviate poverty. Leveraging the internet and a worldwide network of microfinance institutions, Kiva lets individuals help create opportunity around the world.
TechnoServe. TechnoServe uses microfinance to help entrepreneurial men and women in poor areas of the developing world to build businesses that create income, opportunity, and economic growth for their families, their communities and their countries.
Semper Fi Fund. The Injured Marine Semper Fi Fund (SFF) provides immediate financial support for injured and critically ill members of the U.S. Armed Forces and their families. SFF's programs provide support in a variety of ways including Service Member and Family Support, Specialized & Adaptive Equipment, Adaptive Housing, Adaptive Transportation, Education and Career Transition Assistance, and PTSD and TBI Support.
Save the Children. Save the Children serves impoverished, marginalized, and vulnerable children and families in more than 120 nations. Their programs span Child Protection, Health and Nutrition, Hunger and Livelihoods, and Emergency Response. Austin Berkeley chose to fund Livestock Businesses for several families, providing cows, goats, and chickens.
Susan G. Komen for the Cure. Susan G. Komen for the Cure is the world's largest grassroots network of breast cancer survivors and activists, working together to save lives, empower people, ensure quality care for all and energize science to find the cures.
Grameen Foundation. The Grameen Foundation wants to see poor people, especially the poorest and those living in harder to reach areas, have access to microfinance and technology and as a result of access to these services, move themselves out of poverty.
The U.S. Marine Corps Reserve Toys for Tots Program. Toys for Tots collects and distributes new toys as Christmas gifts to needy children in the community in which the campaign is conducted, endeavoring to provide a message of hope to less fortunate youngsters that will assist them in becoming responsible, productive, patriotic citizens.