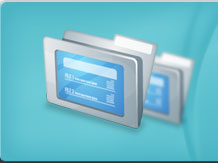 Services
Austin Berkeley is an Information Technology Consultancy and Systems Integrator providing a full range of capabilities from IT strategy and architecture to development and testing to maintenance and outsourcing.
Offerings
"Simplicity is the ultimate sophistication."
— Leonardo da Vinci
"The reasonable man adapts himself to the world: the unreasonable one persists in trying to adapt the world to himself. Therefore all progress depends on the unreasonable man."
— George Bernard Shaw
Our Services
Novel approaches, novel solutions.
Every IT endeavor is unique. Every team. Every technology. Every schedule. "That's the way we've always done it" is not always proper justification. You should engage a partner that listens to your need, understands your context, and works with you to deliver.
Consulting
Strategy, planning, architecture, vendor selection, business analysis and requirements definition, technology transformation, project execution management - all services you would expect from an IT Consultancy. Don't ask a potential partner if they do these things; ask them how they do these things. Here are a few ways Austin Berkeley can help you:
• Are your system maintenance costs high? Is a system so complex that it takes months for new resources to ramp up to maintain it?
Consider our System De-Architecture SM (SDA) offering. With SDA, we analyze an application, application portfolio, or system infrastructure, assess the relative value of its components, define a simplified and less costly future state, and provide a roadmap on how to get there.
• Does the business and IT management wonder whether IT investments are paying off?
Consider our ROI-Based System Lifecycle Management by ROI SM (SLM-ROI) offering. The SLM-ROI approach is: define, justify, execute, measure, assess, refine. Define potential impacts (e.g., to revenue or costs); use this info to justify or call off the project; execute the project; measure the actual impacts versus the expected impacts; assess the success of the effort based on these metrics; refine the project output to improve the impact and refine the SLM process to evolve it to the context of your organization.
• Does your system replacement cost estimate have one or two more zeros in it than your budget?
Consider our Legacy Life Extension SM (LLE) offering. With LLE, we focus on commonly deficient areas of legacy applications - reporting and analytics, user interface, and system integration - to craft "new" system that replaces or improves these deficient areas while preserving the vast majority of the core system's functionality that has served you well for years.
• Do you feel stuck in a "waterfall" development methodology and would like to be more agile? Have you piloted an agile approach and not sure it could be used broadly in your organization?
Consider our Methodology Meld SM (MM) offering. With MM, the methodology you choose is not an either-or decision. MM takes the best of your current process and augments it with high-value aspects of newer SCRUM and other agile methodologies. Take an evolutionary approach rather than a revolutionary one. If, by adjusting your existing methodology, you stand to derive 50% of the benefit of a new methodology for 10% of the cost, it's a path worth considering.
[go to top]
Staffing
Austin Berkley is a founding member of the New Era Integrated Consulting Network (ICN). ICNs unite the expertise and world-class delivery capability of multiple small and mid-sized consultancies and staffing agencies (and their thousands of consultants) to provide a truly unmatched capacity to assemble the right team and provide ideal individuals. Ask us about how ICNs stack up to legacy consulting models.
Our staffing capabilities include:
• Management Consulting
• Enterprise Architecture
• Software Development
• Database Development
• Mobile Applications


• Project Management
• Business & Systems Analysis
• Testing and QA
• System Administration
• Technical Support


• Flash and Flex Animation
• Search Engine Optimization
• User Experience Design
• Website Design
• Web Programming

[go to top]
Solutions
We don't solve problems; we solve classes of problems. Austin Berkeley's Solution Factory focuses on a (relatively) simple principle: if 50% or more of a business solution's required capability can be provided by an existing commercial or open source package, our solution accelerator must facilitate the implementation of the unique parts while minimizing the time it takes to implement.
Our Solution Factory can reduce the cost and duration of your project with accelerators for portals, SaaS data collection, and much more. If you are thinking that what you need to do has been done hundreds of times before, we can likely provide an accelerator that can help.
[go to top]
Outsourcing
Technically, outsourcing is any arrangement where a third party is engaged to perform some work effort. Outsourcing is not a "thing", it's a genre. You need a customized solution based on your need.
• Do you have a project or process you want someone to take over?
You would be best served with our Black Box OutsourcingSM (BBO) offering. With BBO, we work with you to define the inputs the outsourced team requires, the outputs expected, and the metrics that will measure progress. You're relieved of involvement in the day-to-day operations of the Black Box team.
• Do you need individuals with specific skills or team members to scale up your team?
You would be best served with our White Box OutsourcingSM (WBO) offering. With WBO, we deliver the right resources at the right time and your project and technical leads direct the day-to-day activities of members of the White Box team.
Of course, not everything is black and white; your customized solution will likely have shades of gray.
[go to top]